Our Parallel 4-bar rear suspension and Panhard bar kits are made from heavy wall, seamless tubing and include urethane bushings. Bars are TIG welded for strength and appearance. Ride heights can be custom tailored to you taste during installation. All bars have an adjustable end for allows easy adjustment of the pinion angle. Frame rails must be boxed for bracket attachment points. Economic urethane bushings are standard with Ride Tech R-Joint as an upgrade. UPS Shipping and packaging is additional. Proudly manufactured at our shop in Baltimore Ohio.
 Additional Parts & Upgrades, such as sway bars, are listed at the bottom of this page
Parallel 4-bar Rear Suspension Kit             
Parallel 4-bar kits include:
(4) Bars with ends
(2) Frame mounts with hardware
(2) Rear axle mounts with hardware
(4) Lower bar frame mounts with hardware
(2) Lower coil-over/ShockWave mounts with hardware.   
          with Urethane bushings      PA-P4B       $649
          with R-Joints       PA-P4B-R     $819
*Recommended (10) 7″ Top Hat Frame re-enforcement plates can be found here
Panhard Bar Kit for All Steel Housings (8″ Ford, 9″ Ford, 8 3/4″ Chrysler, etc.)        
Universal Panhard bar kits include:
           (1) Panhard Bar with rod ends, 27 1/2″ eye centers,
           (2) Frame mounts
           (1) Rear axle mounts with (2) longer studs
           Panhard bar typically requires shortening and re-tapping.
                     PA-PHB         $189
          *Recommended (1) 7″ Top Hat Frame re-enforcement plate can be found here
Panhard Bar Kit for Dana Style Cast Housings (8.8 Ford, 10-bolt GM, 12-bolt G.M, etc.)     
Universal DANA Panhard bar kits include:
      (1) Panhard Bar with rod ends, 47 1/2″ eye centers
      (1) Multi-hole frame mount
      (1) Rear axle tube mount
           Panhard bar typically requires shortening and re-tapping. Mount 7″ behind axle tube
                     PA-PHB-DANA         $299
          *Recommended (1) 7″ Top Hat Frame re-enforcement plates can be found here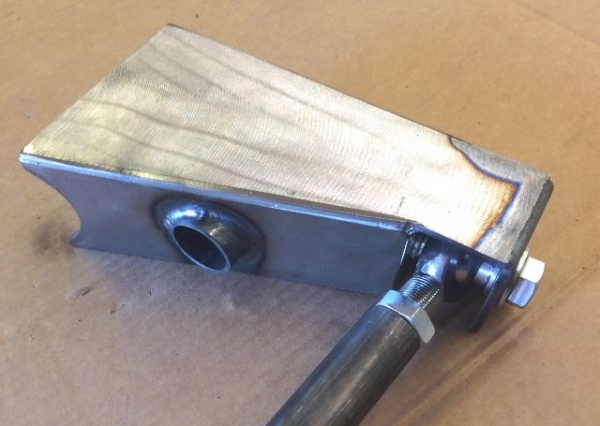 Additional Parts & Options

Boxing Plates for C-channel style frame rails can be found here:
.75″ Torsional Rear Sway bar kit with weld-on crossmember brackets, Specify Bar length                                      PA-RSB-P4B         $629
1″ Torsional Rear Sway bar kit, thru frame style, Specify Bar length and straight or 30 degree kicked arms                         PA-RSB-PRO                     $709
Rear Coil-over/Shockwave Upper crossmember, when suspension mounts on the inside of the frame                  PA-RCC  $119
*Recommended (2) 7″ Top Hat Frame re-enforcement plates can be found here
Upper Coil-over/Shockwave mounts, when suspension mounts on the outside of the frame                                  TRB-CO-CJCV     $59
Ride Tech Coil-Overs
*More information on these can be found on our Ride Tech Coil-over & Shockwave page
             HQ coil-overs, rebound adjustable                        TRB-CO-HQ            $750
             TQ coil-overs, rebound adjustable, dual stage compression           TRB -CO-TQ   $1,930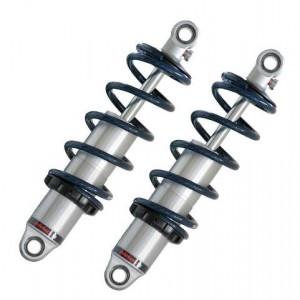 Ride Tech Shockwaves for Air suspension
*More information on these can be found on our Ride Tech Coil-over & Shockwave page
             HQ ShockWaves, rebound adjustable                        TRB-SKW-HQ            $925
             TQ ShockWaves, rebound adjustable, dual stage compression           TRB -SKW-TQ   $2,310