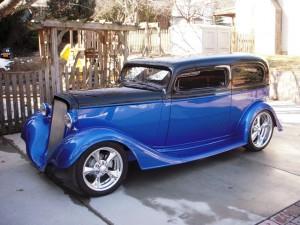 This Chevy Standard Sedan is owned and built by Larry K.  Based on our 1934-35 Chevy Standard frame with Tubular coil-over IFS and C4 Corvette rear chassis, along with an Outlaw Sedan body. It features a 2001 LS1 motor and trans with all pulleys, intake manifold , valve covers, throttle body, headers and accessories from Street & Performance. Exhaust is made up of 2.5″ pipe with Flowmaster Hushpower mufflers and Stainless Specialties exhaust tip.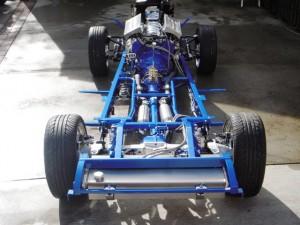 Billet Specialties Dagger wheels 17x 8 front, 20 x 8.5 rear with Kumho tires 245/45/17 and 255/55/20. Hood and hood sides by Rootlieb with a Dan Fink hood latch system. Walker Radiator with Spal 16'' electric fan with Dakota Digital temperature controller.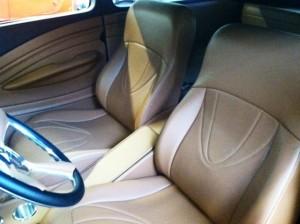 Lokar shifter with Led indicator and control system. Vintage Air Super Cooler 2 air conditioner and heating with Slimeline switch control panel. Street & Performance full wiring harness with reprogrammed computer mounted under the dash, that swings out tray for easy access. Two Watson Streetworks 15'' Led brake lights, and six inch pulse third brake light. Specialty Power Windows, along with remote door and window actuators by Dakota Digital.